We all seek love and satisfaction in our lives. But often find ourselves trapped in anger, anxiety, and stress when we try to open up. If that's the case for you, it's time to have a look inside you and check on your emotional state.
In this article, we are discussing everything about Heart Chaka, the source of emotional stability and love in our life. You will also learn about the 5 Best Heart Chakra Crystals for Love that can help you in your journey of self-exploration and stability.
But before that let us understand the importance of heart chakra in our lives, by going through the benefit of balancing the heart chakra
Benefits Of Balancing The Heart Chakra
To begin with, understand that the Heart chakra is the fourth chakra out of the seven. It is located right between your chest and at the point where your physical chakras and spiritual chakras meet.
Keeping that in mind let us go through the benefits of Balancing The Heart Chakra:
Brings Stability of Thoughts
Emotions play a major role in our thought process. Overthinking, stress, anxiety, and more are the result of scattered emotions.
Balancing your heart charka keeps you in control. You are completely aware and in control of you what you are feeling.
This state brings stability of thought and makes you a much better decision-maker.
Promotes Self-love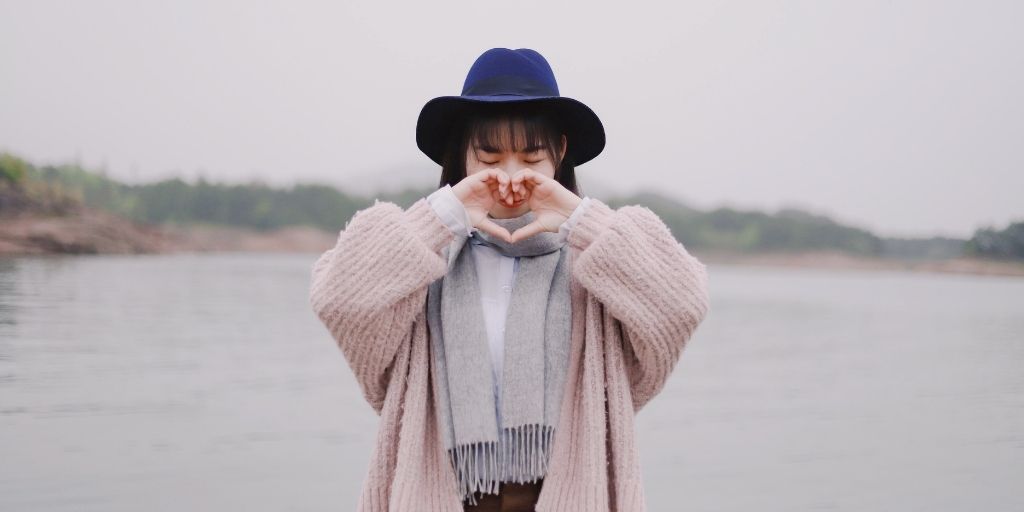 The most beautiful state of a human being is when they start appreciating themselves and loving their body, mind, and thoughts all along. Mind you there is a huge difference between self-love and arrogance.
A person who has balanced the heart chakra loves himself, as well as promotes love within the people around him.
Other people love spending time around them as they are mostly cheerful and accepting of different kinds of people without judging them.
Attracts love
Only the one who can appreciate their own life and can welcome other people in it. Heart chakra crystals are known to be the source of welcoming new love into our life. It can be from the new person if or from the people around us.
This provides a sense of safety and allows you to be yourself without fear of judgment.
Promote Healthy Mental Health
If you haven't guessed already, controlled emotions are key to healthy mental health.
When you balance your heart chakra, not only do you start seeing people and situations as they are but also push your physical health to its peak.
Healthy living becomes a part of your life and the result can be clearly seen in the way you live it.
Now that you are aware of the benefits of balancing Heart Chakra, let us have a look at the 5 best heart chakra crystals that can help you in this journey.
5 Best Heart Chakra Crystal for Love That You Can Use
Just like the benefits of balancing the heart chakra, these heart chakra crystals have their own benefits and uses. We will be sharing everything so make sure you choose your healing crystals for love very wisely.
The stone of unconditional love, Rose Quartz is considered to be the best Heart crystal that one can welcome in their life.
With its feminine energy on the rise, it removes the blockage from the flow of energy in your body. At the same time, it also heals your emotional pain and gives comfort to your own skin. It is also one of the best Crystals for love and relationship.
If one has just gone through a bad phase and is now looking to heal, move on and find his true love and soulmate, Rose quartz can be the perfect companion in this journey.
If you are looking for a stone to grow self-love and crystals for love and relationship, Rhodonite is the best Heart Chakra Crystal for you. It helps you dissect your thought process, and shares the ability to make better decisions in your life.
Rhodonite is also known for its ability to encourage truth and forgiveness. It helps you see both sides of the story, get down with the situation positively and move ahead in your life.
And now when it comes to the beginning of new love, Rhodonite brings youthfulness, joy, and harmony to your life.
The next best heart chakra crystal is the Prehnite. This green-yellow stone is perfectly balanced between your physical and emotional being.
The toll of stress, anxiety, and loss that you take on your physical health disrupts your ability to love and move ahead with your life. Prehnite is the stone that works with the heart chakra, as well as your Solar Chakra.
This combination even helps you get over the physical pain as well as the emotional pullback from a phase of your life that you would like to forget.
Emerald
Emerald is a stone to a successful relationship. For people who are just starting a new chapter in their lives but are struggling to bond together successfully, Emerald can be the best Heart Chakra crystal for love and relationship.
The stone encourages loyalty, and trust and uncovers true emotions towards each other. If someone is struggling to communicate, Emerald stone helps better communication between the couples and gives them a safe space.
This is among the best Heart chakra crystal as it works on the physical, emotional as well spiritual bonding of individuals if they are willing to do so.
Friendship and love go hand-in-hand, and this can't be opposed. Jade being the lucky charm and the best Heart Charka crystal helps in keeping the fun alive in your life. It is a crystal for love and a relationship that secures the power of friendship and growth together.
If one is feeling less confident or if one needs an extra boost in your relationship, Jade turns out to be the best Heart Chakra Crystal that one can use.
At Last, Follow Your Heart
And while concluding the list of the 5 Best Heart chakra Crystals for love and relationship. it is worth sharing that keeping our emotional health in check shouldn't be a struggle or a task. Staying happy and feeling loved is a part of human life. If you believe in it, you will gain it. Share your thoughts and follow Tocrystal on Facebook and Instagram to keep yourself updated with the new blogs.