Crystal Pendants are one of the chic-est ways to keep your healing stone close to your body. They are trendy, they feel amazing, and can be found in various shapes and sizes to match your style.
Here, are 7 types of crystal pendants that are trending right now across the globe. That means you find these 7 types of crystals worn by celebrities, and influencers all across the globe.
Some wear them for the healing benefits while others wear them for the mere fact that they look AMAZING! But whatever your case may be – here are the 7 types of crystal pendants that you can pick for you and your gang to slay together.
Types Of Crystal Pendant That You Need In 2022
Wrapped Wire Pendant
The wrapped wire pendants are one the most common types of crystal pendants that you might see people wearing around.
It is mostly handmade which is why all the inconsistency makes the healing crystal even more attractive. A copper wire is wrapped around the crystal, often in various designs to hold it in its place and still expose it to let the world see how amazing it looks.
If a person prefers minimal healing crystal pendants, wrapped wire pendants would be the type of pendant that you can go with.
Crystal Point Pendant
Have you ever seen a crystal wand or a crystal tower? Crystal Point Pendants are the miniature version of exact shapes. And just like every crystal jewellery, a crystal point pendant easily stands out to receive some well-deserved appreciation.
You can find them in various sizes and shapes, but if you are following trends you would know tiny accessories are winning the hearts. So keep your Crystal Point Pendant under 40-60mm size and you are good to go.
If you would like to take a step forward, you can even get a zodiac-specific healing crystal pendant that will look amazing and feel amazing at the same time.
Raw / Uncut Crystal Pendant
When you are looking for something natural, something sort of original crystal pendant then a Raw – Uncut crystal pendant would be a great option.
Unlike other types of crystal pendants, these pendants are not shaped in a particular way or size. Rather they are tiny pieces of clean healing stones that are worn as a pendant.
If you ever come across any particular shape of such raw crystal pendant that you like – BUY IT then and there. Chances are you will never be able to find something similar ever again.
Cap Crystal Pendant
Cap crystals are much more organized types of crystal pendants. They are cut in a certain way to be shipped as a bulk crystal pendant to wholesalers or retailers.
You can easily find a Cap Crystal Pendant in any online crystal store. There is a sheet of metal on top, holding the crystal and the chain of the pendant together.
You can find them in various healing stones, making them a collective item to match with every outfit item you own.
Tumbled Pendant
Tumble pendants are again trendy and beautiful pendants that you can wear to up your style and energy. Small Tumbled pendants are among the bold fashion choices that aren't normally seen. it is one of the most common types of crystal pendant.
But if one decides to go with it, one can easily stand out from the crowd with the stone's look and the energy.
Again, just like Cap crystal pendant, these are shipped are cut and shipped in bulk crystal quantity to retailers and crystal wholesalers. You can find them on any physical or online retail store.
Carving Pendants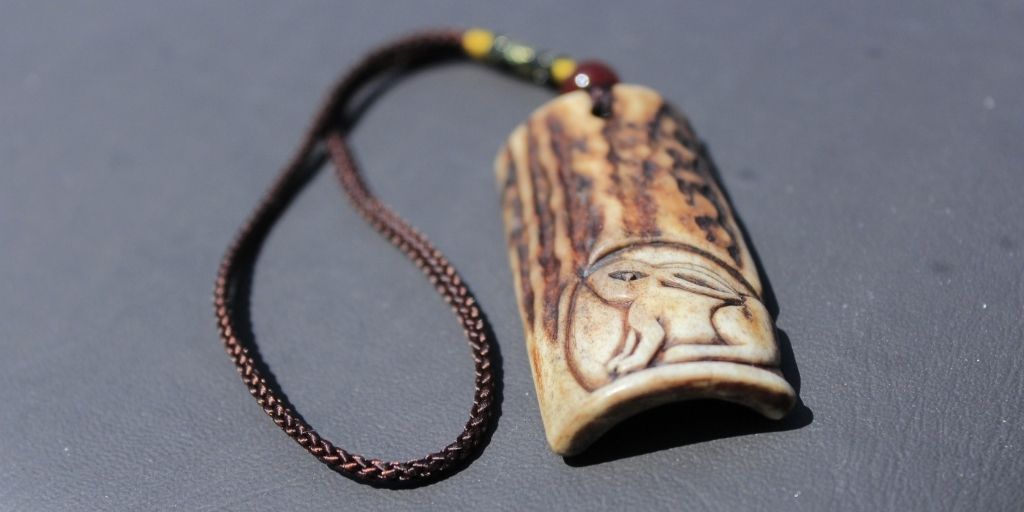 Carving pendants have recently seen a spike in demand and it seems like they are going to be among the prominent fashion pieces that you can trust to buy right now.
Crystal carving pendants can be found in various mystical shapes like the moon, star, heart, etc.
If you are looking for a personalized gift for someone, you can even go for customized Carving pendants by ordering a spirit animal, zodiac sign, or something personal to the receiver.
Tree Of Life Pendant
To be honest, Tree of life pendants are the types of crystal pendants that only a few can pull off. These are some amazing pieces of crystal jewellery that are tied together and shaped in form of a tree.
The overall design looks really amazing and beautiful. Mostly, it complaints the vides of a beach and would look amazing if you are on an outing with your friends and family.
Wrapping Up
The list of the trendy types of crystal pendants can always make us buy every piece of them. And yes, they are all are beautiful to add to your collections. So why hold back? Buy a crystal pendant online and start collecting all the best crystal jewellery for yourself.
If you are looking to start a crystal shop of your own, get the highest quality of healing crystals, and crystal products at a wholesale price right here. Tocrystal is a global supplier of healing crystal and crystal products shipping across the globe.